Our gins are made from organically certified, non-GMO botanicals with no concentrates or extracts. We use a vapor infusion process to protect the integrity of our unique ingredients and create flavors that are rarely experienced in gin.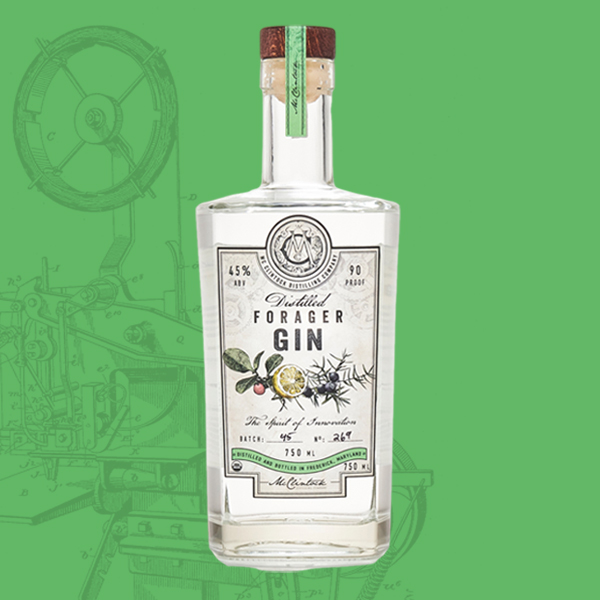 Forager Gin
A bold and complex celebration of 21 botanicals inspired by native herbs found in the Appalachian Wilderness. Our most versatile gin, Forager can be used in classic cocktails or enjoyed as a sipper.
Aromatic juniper nosing with a well-rounded taste profile of earthy, floral, citrus, and spice
90 Proof | 45% ABV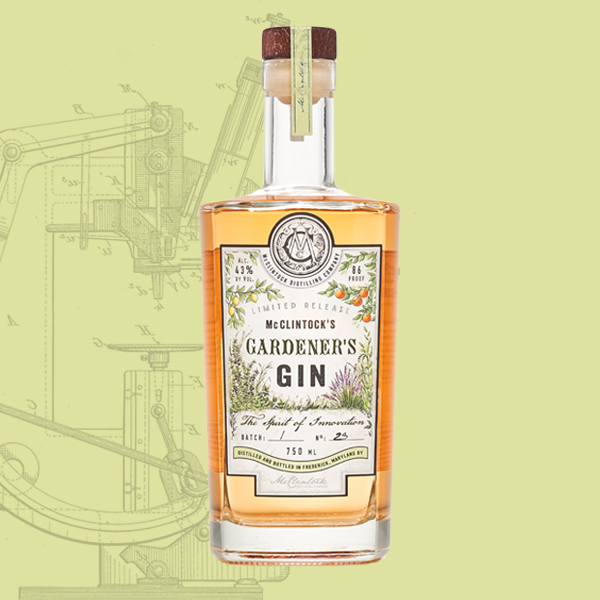 Gardener's Gin
A bright and refreshing botanical-forward gin perfect for light, warm-weather cocktails. Gardener's Gin is aged in Madeira Wine Casks, which gives the spirit a light red wine body and a beautiful, deep pink color.
Hibiscus and lavender nosing with a refreshing and zesty taste of cucumber, citrus, and lemongrass
86 Proof | 43% ABV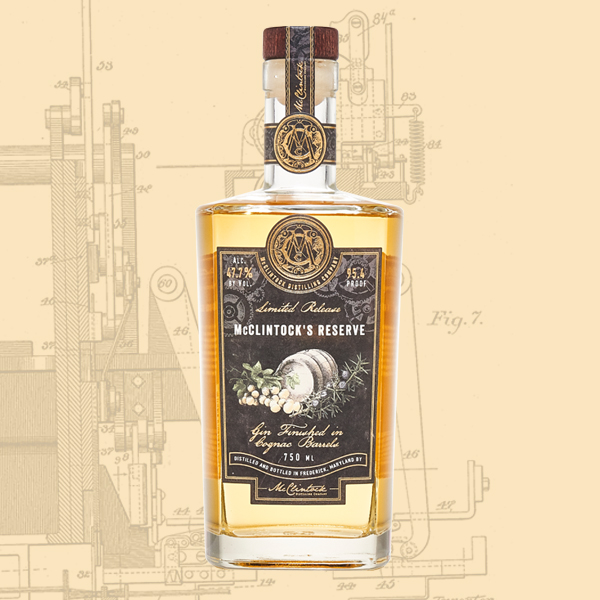 McClintock's Reserve Gin
The first American gin to be aged in Cognac barrels, our Reserve is extravagant, refined, and perfect for sipping. All you need to add is an ice cube.
Bold nosing of citrus, dark fruits, and baking spices with a complex sweet-and-spicy taste
95.4 Proof | 47.7% ABV
Like our gins, our vodkas are made with only organic ingredients. These sophisticated small-batch spirits are delicate, velvety, and unbelievably smooth.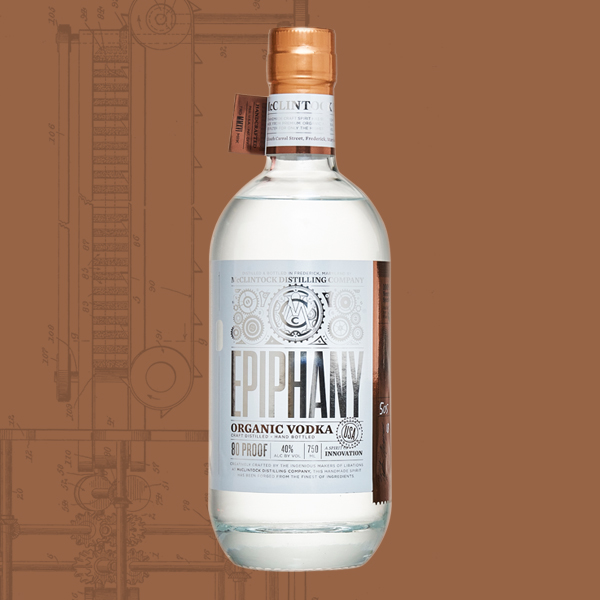 Epiphany Vodka
Epiphany's drinkability will surprise even the most discerning palate. Epiphany is double-distilled and triple-filtered, resulting in a soft and refined taste that sets it apart from the harsh bite often associated with vodka. Enjoy it in any cocktail or on its own.
Smooth and crisp with a sweet, earthy flavor and a creamy finish
80 Proof | 40% ABV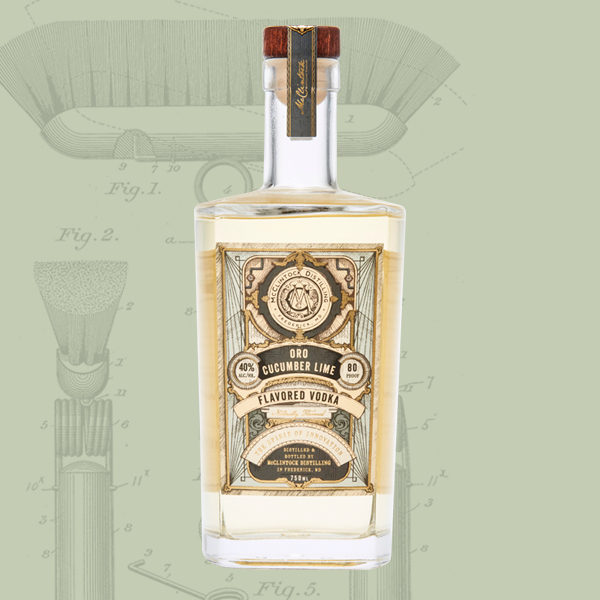 Oro Cucumber Lime Infused Vodka
There's no other vodka like this on the market. The name "Oro" comes
from the Spanish word for gold. Aged in añejo tequila barrels, this "liquid gold" has a unique complexity that makes it perfect for sipping on the rocks or mixing into a wide range of cocktails, from classic martinis to mules to even margaritas!
Fresh cucumber and lime flavor with a mellow finish of wheat vodka
80 Proof | 40% ABV
Our quality whiskeys reflect our passion for preserving traditional methods while exploring unconventional flavors. Each spirit is made from locally sourced heirloom grains ground in our antique Stone Burr Mill.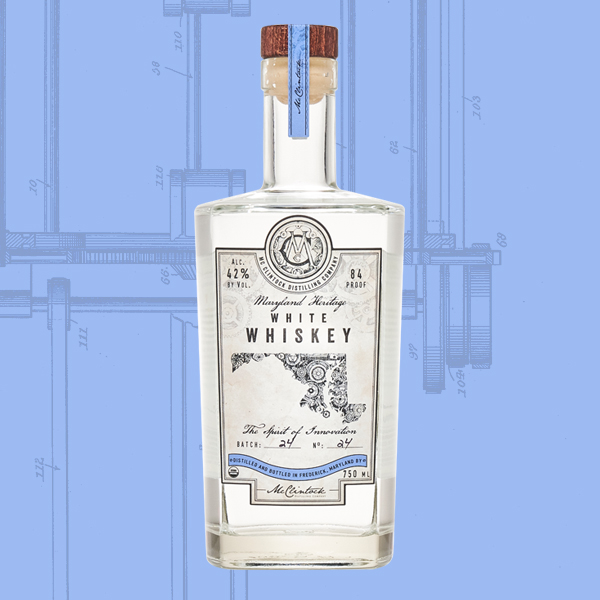 Maryland Heritage White Whiskey
Inspired by the mash bill from pre-prohibition Western Maryland distilleries, our white whiskey is aged in-house for 24 hours in an oak barrel and is a lighter version of traditional rye. With tequila-like notes, this spirit goes down smooth in a cocktail or as a sipper.
Peppery nosing with a fruity and floral opening on the palate and a clean, smooth finish
84 Proof | 42% ABV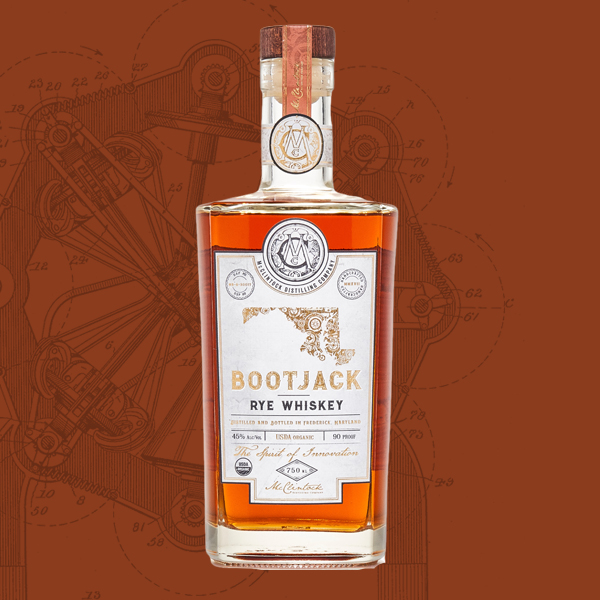 Bootjack Rye Whiskey
A love letter to Maryland Rye Whiskey of the past, Bootjack Rye uses 75% Danko Rye in its pre-prohibition mash bill. Aged in white American oak barrels, Bootjack has a smooth, full-bodied flavor with classic Rye spice and a mellow, sweet finish reminiscent of bourbon.
Dark cherry and marzipan nosing, bold and spicy Rye flavor, delicate finish with a sweet banana bread note
90 Proof | 45% ABV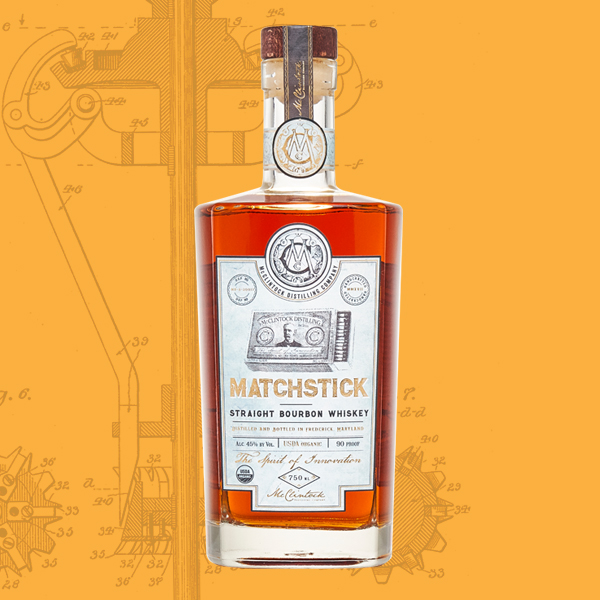 Matchstick Straight Bourbon Whiskey
Our Maryland twist on a Kentucky classic has a mash bill of yellow king corn, red fife wheat, and Danko Rye. Matchstick Straight Bourbon is less sweet than traditional bourbon but still bursts with flavor. Enjoy neat, on ice, or in your favorite cocktail.
Intense nosing of honey and figs, bold tobacco and charcoal notes, and a light finish with hints of vanilla, caramel, and butterscotch
90 Proof | 45% ABV
Our innovative cordials are a 100% waste-neutral product. We take the tails of our whiskey distillations, redistill them to a neutral base, and blend them with macerated fruits and botanicals once used to produce Element Shrub's unique apple cider vinegar-based shrubs. Enjoy our cordials with tonic or sparkling water or mixed into cocktails (and ice cream)!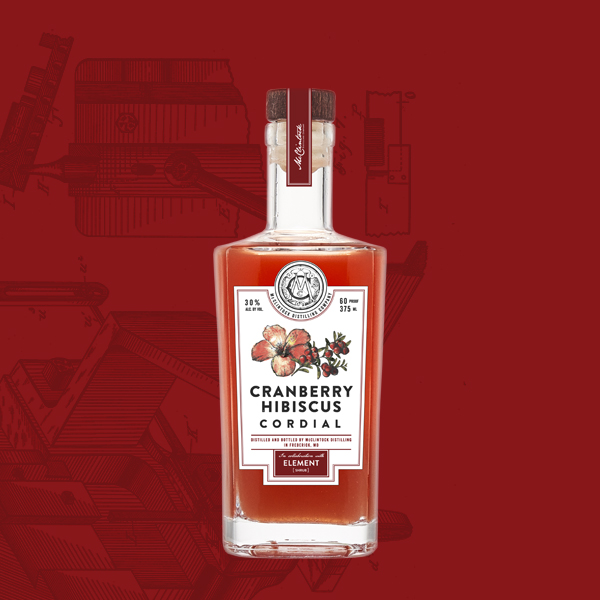 Cranberry Hibiscus Cordial
Tart notes of cranberry with hints of basil, hibiscus, and watermelon
60 Proof | 30% ABV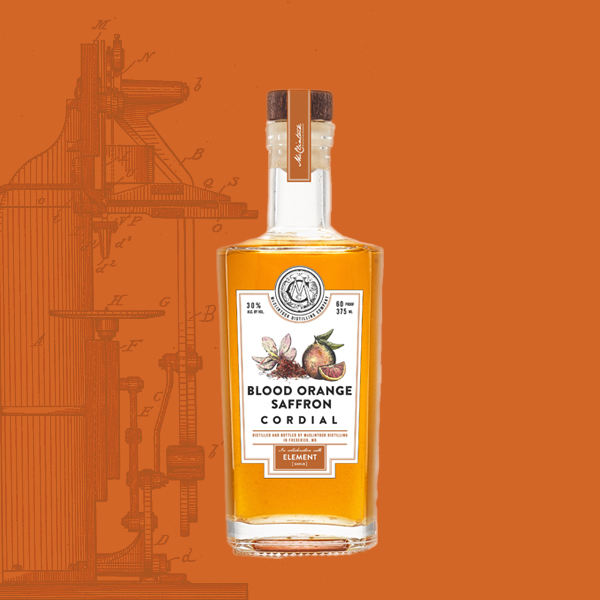 Blood Orange Saffron Cordial
Bold notes of refreshing blood orange and saffron with hints of ginger and carrot
60 Proof | 30% ABV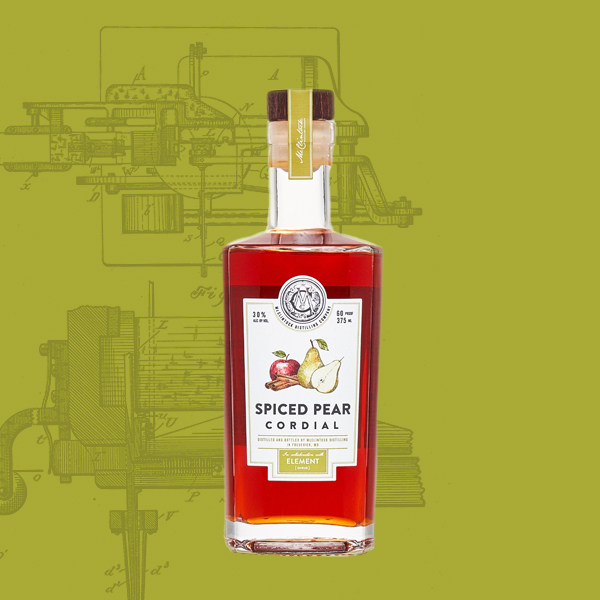 Spiced Pear Cordial
Explosive notes of clove, cinnamon, cardamom, and allspice with hints of pear
60 Proof | 30% ABV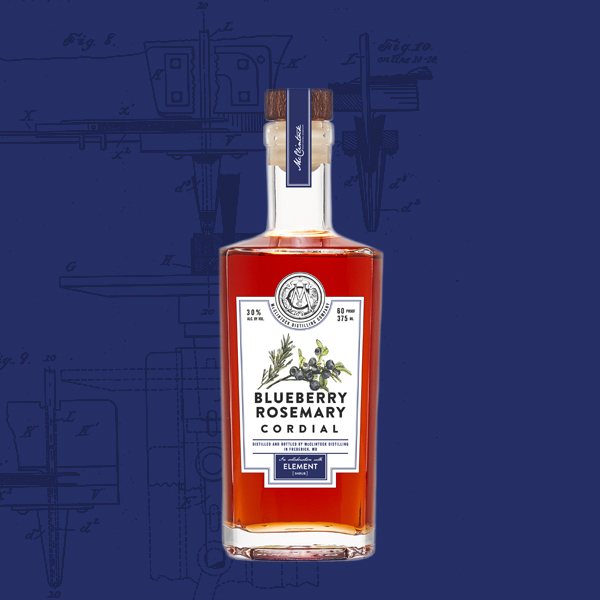 Blueberry Rosemary Cordial
Bold notes of blueberry, lemon, and rosemary
60 Proof | 30% ABV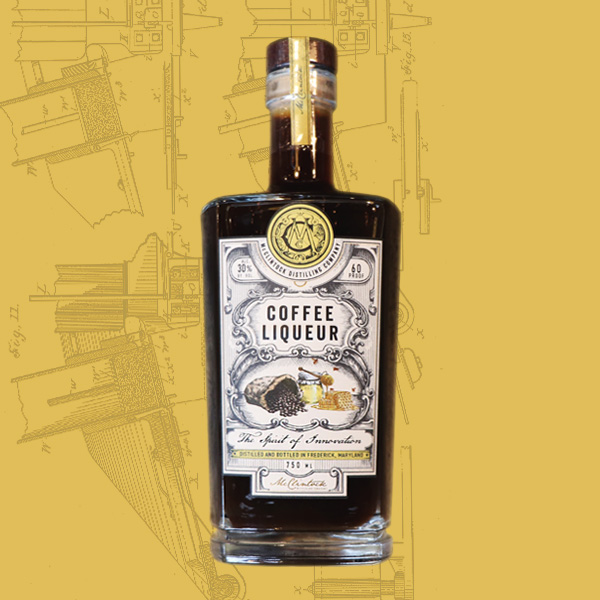 Coffee Liqueur
Reminscent of cold brew with notes of dark chocolate, cinnamon, and walnut. Drink as a sipping spirit over ice or in a classic Espresso Martini or Black Russian.
60 Proof | 30% ABV