Join Us In Drinking For the Future!
Spread awareness for McClintock Distilling's annual Gimlets for Green Month, running throughout April, in honor of National Earth Day. McClintock Distilling and Bacchus will donate funds to the Tree-Mendous program, run by the Department of Natural Resources.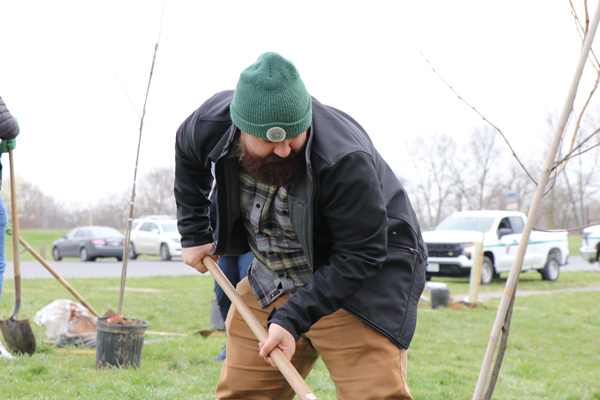 How It Works
Step 1: Purchase a featured cocktail or a bottle of McClintock spirits at participating locations.
Step 2: McClintock and Bacchus will donate money to the Tree-Mendous Maryland Program.
Step 3: Enjoy a great cocktail and feel good helping the environment!
Be Part of a Tree-Mendous Maryland
Tree-Mendous is a program of the Maryland Forest Service aimed at helping citizens restore tree cover and have access to affordable trees to plant on public land and community open space.
To date, McClintock Distilling has assisted more than 3,000 towns and communities, parks, and schools, planting trees and shrubs to help clean the water, clean the air, and keep our towns and cities inviting, livable, and environmentally viable places to live.
With permission from landowners, volunteers can plant trees at schools, in state and community parks, in local open spaces, street trees, and more. Gather your friends, scout troop, or classmates and plant a tree today to clean your air, clean your water and beautify your hometown!